Games as real as life
FATHER.IO
AVAILABLE NOW
"One of the coolest gaming concepts of the decade" Moviepilot
"Turns the Whole Planet Into A Giant Laser Tag Battle Arena" Futurism
Father.IO AR FPS is the world's first real-life Augmented Reality First Person Shooter. Experience the adrenaline, tactics and strategies of gaming in your everyday life. Combining Augmented Reality and First Person Shooter battles, Father.IO converts squares, public parks and outdoor spaces in huge battleground arenas – no holds barred!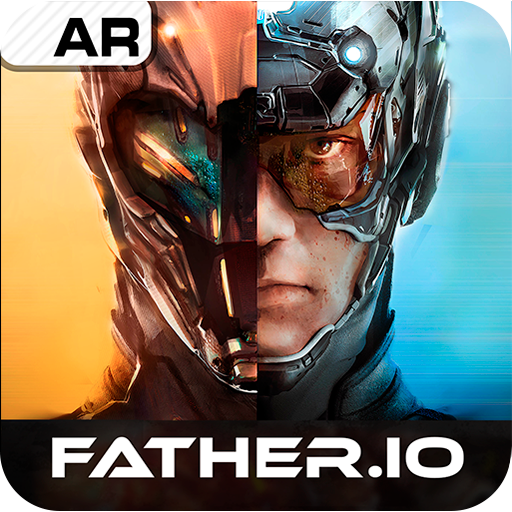 MADE BY GAMERS FOR GAMERS
AR LASER TAG
Experience thrilling battles in first person in REAL LIFE:
Hit your enemies up to 50m/150ft distance. Dominate them with headshots up to 15m distance!
Locate your team mates, spot your enemies via an advanced real-time GPS location system within the radar and the satellite map.
Pick the modality you like: team deathmatches of 16vs16 players or 32 free for all.
4 Classes with unique GPS based abilities: Ammo crate, Medikit, EMP and Claymore.
CQC or Sniper style? Choose between 4 different weapons (Assault rifle, Sniper rifle, SMG and handgun) each with different shooting distance and accuracy, rate of fire and damage potential: pick your favourite FPS gaming style!
Plug the INCEPTOR into your phone and the battle begins.
PRODUCT INFORMATION
About
The laser tag-like experience is made possible with the Inceptor, a keychain-size device that attaches to and augments an iOS or Android smartphone via Bluetooth. Featuring proprietary infrared projection and sensing technology, the Inceptor communicates with other units to enable accuracy up to 150 feet away.
What's in the Box

The standard Inceptor pack includes:

one Inceptor device
one universal mounting for smartphone
USB cable is not included

Compatibility
The Inceptor device works with all iPhone 5c or newer and Android 4.4 or higher with Bluetooth 4 (Low Energy). Tablet or iPad devices are not compatible. The Universal Mounting is compatible with all smartphones with width up to 8 cm/3.15 inches.
In order to engage Multiplayer battles and enjoy the revolutionary AR FPS experience of Father.IO you need at least an opponent player to play with, equipped with an Inceptor device.
Tech Specs

Inceptor dimensions: 7.7 x 3.5 x 3.9 cm (3.0 x 1.4 x 1.5 inches)
Inceptor weight: 27 g / 0.06 lbs
Universal clip dimensions: 6.8 x 2.4 x 2.6 cm (2.7 x 0.9 x 1.0 inches)
Universal clip weight: 22.3 g / 0.049 lbs
Materials:IR transparent PolyCarbonate and Black ABS
Power Supply:140 mAh Li-Po Battery
Connector Micro USB
IN THE NEWS..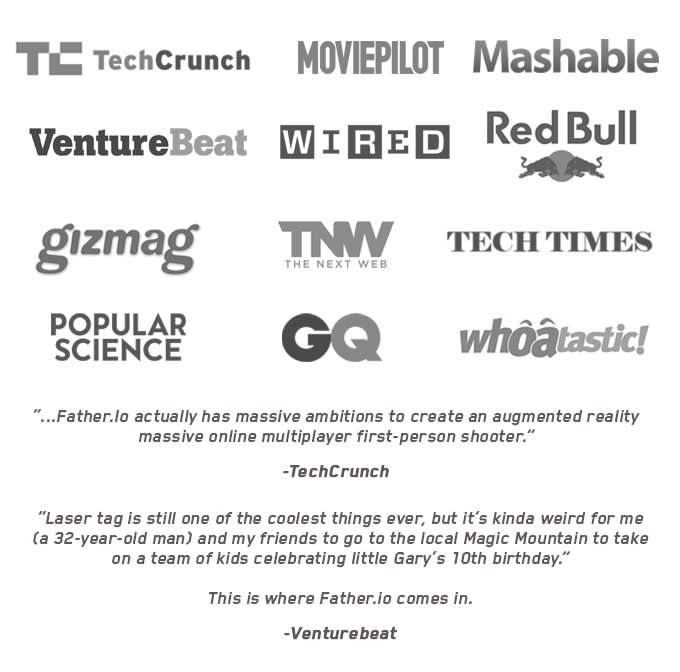 FATHER.IO.. NOW IS REAL

To Learn more about this or any other product please contact us on – 01622 845161